10.07.2020: Vores leveringer fortsætter som sædvanligt, 1-3 arbejdsdage ♡
Om Footway
Vision
Footway er en online baseret platform for sko, og denne muliggør mødet mellem kunder og producenter. Vi ønsker at synliggøre trends og kollektive indsigter, så vi kan gøre produktionen af kvalitetsprodukter endnu bedre. Vi tror på, at kundernes produktanmeldelser vedr. kvalitet, pris og miljøhensyn bliver afgørende for fremtidens modeprodukter.
Team Footway
Vores kultur bunder i en vilje til hele tiden at ville udvikle sig og lære nye ting – og vi deler gerne ud af vores viden. Vi arbejder med crowdsourcing, AI og datadreven automatisering, så vi kan accelerere vores udvikling og tilegne os endnu flere kompetencer. Det er værktøjer, som sikrer, at vi hele tiden kan forbedre vores tjeneste sammen med kunder og leverandører verden over. Vi arbejder på at skabe den bedst mulige oplevelse fra vores kontor i Stockholm – og hvor end der er en internetopkobling.

Vil du udvikle dig sammen med os?
Klik her for at se ledige stillinger.
We support and facilitate data driven production to increase quality, reduce waste and to make consumption sustainable
Sustainability
Carbon neutral air transport
Our logistics partner DHL works with transparency, minimization of emissions and carbon offsets. Together with DHL Express, Footway invests in climate protection projects in different regions around the world.

Reduce scrap
Shoes returned to Footway undergo rigorous quality control. Only flawless shoes are sold again and sent to customers. To ensure that other returns and complaints are also taken care of in a sustainable and financially efficient way, Footway sells these shoes in collaboration with Sellpy. This way the shoes get a new home. Since the partnership with Sellpy in 2019, we have together saved 300 tonnes of CO2 and 40 million liters of water and sold almost 13,000 pairs of shoes.

Cardboard recycling
FTI works with sustainable recycling of packaging and newspapers. Through Footway's collaboration with FTI, our packaging is taken care of in a sustainable way. We pay for the recycling of everything we produce and 80% of our packaging becomes new packaging..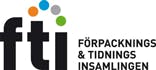 Creating future optimism among young people
My Dream Now creates meetings and collaboration between education and working life, to help young people find their own ways to work and dreams. Through the collaboration with My Dream Now, Footway contributes to the provision of skills and social sustainability in society. In 2019, 1,793 students have met with coaches and 61% of these students feel more positive about the future and jobs.

Increased service life of IT products
Inrego is working with reusing and extending the life of IT equipment. Through Footway's collaboration with Inrego, we increase the lifespan of the IT products we use in our operations. By renovating and reselling, Inrego guarantees at least 1 year longer service life for our old IT products.

Recycling at the office
Returab collects and recycles residual products from offices - paper, hazardous waste, electronics, packaging, glass and metal, etc. Together with Returab, Footway takes care of waste and residual products. By transforming waste into a useful and valuable resource, we reduce our climate footprint.

Together we affect the production quality for all products disregarding distribution channel
Core values
Customer Satisfaction
We always prioritize our customers, and the customer experience.
We understand our own influence on the customer experience.
We keep our promises.
Continuous Learning
We have a positive attitude to changes and new challenges.
We respect each other, and we are approachable.
We find joy in learning new things.
Companionships
We see all internal and external partners as friends - long-term is key.
We support the development of our colleagues - both private and professional.
We are transparent and open with information as default.
Tech principles
Simplicity
We value global structure over local performance.
We don't allow for local exceptions, so that we can optimize on a system level.
We control deviations rather than striving for perfect systems.
AI and Automation
Never do it twice. We automate everything except customer contact.
We monitor our automations and make changes to the algorithm, not the output.
By building machines to do the work, we get exponentially more done.
Crowdsourcing
With 7.7 billion in the world, external competence trumps in house production.
Customer data-driven site and marketing allows efficient mass-testing.
Different people solving the same problem yields evolutionary development.
We'd love to hear from you
Contact information
Centrallager
OBS! Ved returnering skal der anvendes en returlabel
Mineralgatan 7
254 64 Helsingborg
Sweden
Alle produkter i webshoppen er på lager i vores centrallager, hvilket giver den hurtigste levering. Passer produktet ikke, tager vi meget gerne mod returvarer. Vælger du at returnere en vare, skal du anvende vores returlabel.
Other contact information
Lokal administration
Footway DK (obs - ikke lager)
Landgreven 3, st.th
1301 København K
VAT: DK 13028427
Suppliers
invoice@footway.com
Footway Group AB
PO Box 1292, 164 29 Kista
Sweden
Org.nr: 556818-4047
VAT: SE556818404701
Press and Investor Relations
Susanne Cederström
ir@footway.com
+46 735 266 098
Corporate Contacts
Daniel Mühlbach, Managing Director
oss@footway.se
+46 735 336 545
Louise Liljedahl, Operations
oss@footway.se
+46 763 168 140
Footway HQ
Victoria Tower, floor 31
Nolsögatan 3
Stockholm, Kista
Sweden